Canadian Champion

Kingsleah T´Golden Boy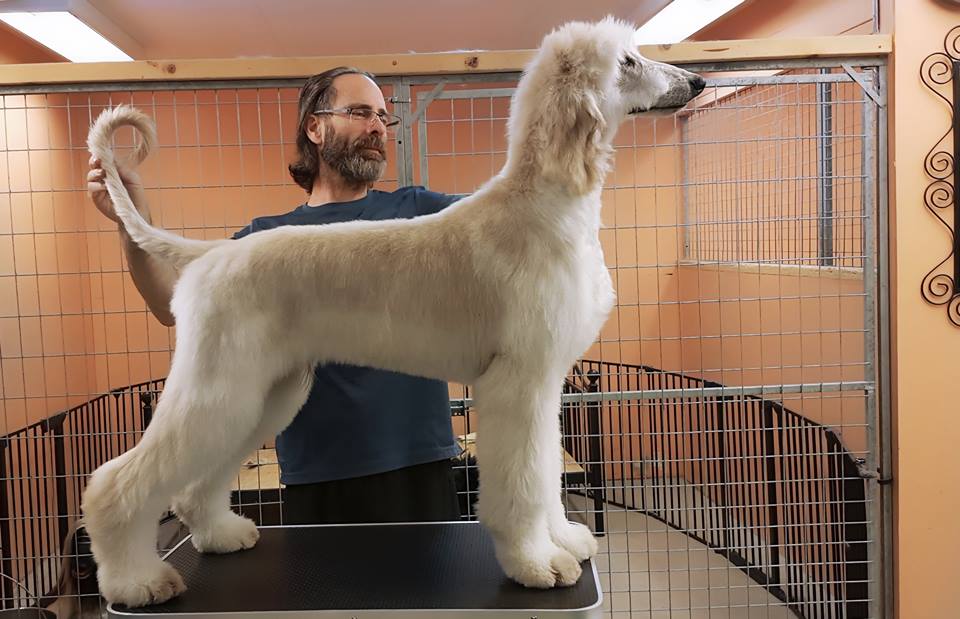 Alias: Morgan
Sex: Dog
After: Swedish Champion Kingsleah Angel Dust
Under: American Bronze GRAND Ch, American, Swedish, Danish, Finnish, Norwegian, Nordic & International (CIB) Champion Kingsleah Blue Heart
Born: 2016-07-14
Breeder: Gunilla Holmgren, Kennel Kingsleah
Owner: Nathalie Garant, Quebec, Canada

KINGSLEAH T´GOLDEN BOY "Morgan" first shows in Canada, March 2017.
4 x WD and 3 x BOW!
Friday: WD & BOW, 2 points. Judge Ted Fahlgren
Saturday: WD, 1 point. Michel Bouchard
Saturday Hound Specialty: WD & BOW, 2 points, Lee Anne Bateman
Sunday: WD & BOW, 2 points, Luis Pinto Teixeira (PT)
Morgan took WD and another 2 points in May. Now he´s only 1 point shy from his Canadian Championtitle.
Morgan finished by taking 2xBOW in great style in June 2017, only 11 months young!
Pictures







Pedigree
Swedish Champion Kingsleah Angel Dust
Swedish, Danish, Norwegian, Nordic & INT CH Xciting Rattle N´Hum
Swedish Champion Oshanameh´s Is The Pope Catholic
Swedish & Estonian Champion Xciting Miss Devil in Dior
Polish, Swed, Lith, Latvia, Estonia, Baltic, Romania, Gr Romania, Serbia, Ukraina & INT Champion Agha Djari´s Black Eyed Pea
World Winner 2011, World Winner 2009, Multi SBIS New Zealand, Swedish, Danish, Norwegian, Nordic & International Champion Star´T Cutting Trax of Jhanzi
World Winner 2008, World Winner 2009, INT, German, VDH, LUX, USA, FIN, Swed, Dan, Norw, Nordic, French, Belgium, Austrian & Estonian Champion Agha Djari´s Reflections of Xenos
American Bronze GRAND Ch, American, Swedish, Danish, Finnish, Norwegian, Nordic & International (CIB) Champion Kingsleah Blue Heart
World Winner 2011, World Winner 2009, Multi SBIS New Zealand, Swedish, Danish, Norwegian, Nordic & International Champion Star´T Cutting Trax of Jhanzi
Grand New Zealand & Grand Australian CH Aviva T Cutting Edge
New Zealand Champion Lali Thuk Star of Jhanzi
Golddragon Fly So High
Spanish Champion Golddragon Taylor Smart
Spanish Champion Thais du Menuel Galopin